Cicero's Vestibulum
Welcome to my home on the internet. I am Cicero (named after the Roman orator, Marcus Tullius Cicero), and this is my web page which houses my fanfiction. This web page is under construction, so pardon my mess.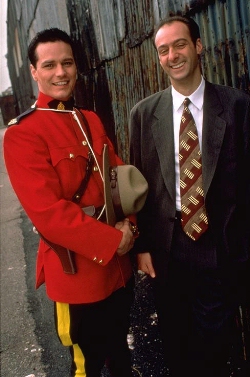 ---
Fan Fiction contains my Sherlock Holmes, Inspector Morse, and Due South slash fiction.
Non-Fiction contains my commentaries and my academic papers. Not yet available.
List of Slash Zines for Sherlock Holmes and Inspector Morse for anyone who has trouble finding Holmes and Morse slash fiction.
Who am I? Just in case you are curious, here is my vague biography. Not yet available.
Links to various pages that I like or find useful. There are a variety of topics covered.
What's New? Last updated April 28, 2002.
---
I love to hear from others, even if it is just a quick note to tell me that you liked or didn't like a story, although if you don't like a story than I would appreciate it if you would tell me why. Email me at Cicero@sockiipress.org
However, please do not send flame emails to me. I only use them to fuel my writing.
If you arrived from a web ring, then click here to go back to my warning page where the rings are kept.

Want to link back to me? Go right ahead! You can use this nifty banner that Ashinae has made for me. Please be sure to link back to my warning page though, so visitors know what to expect.